On November 18th I am psyched to play
Bar Cilento
from 9pm until midnight.
Bar Cilento
37 Plainfield Rd, Stirling, New Jersey 07980
---
Performance on ABC television's The View.
---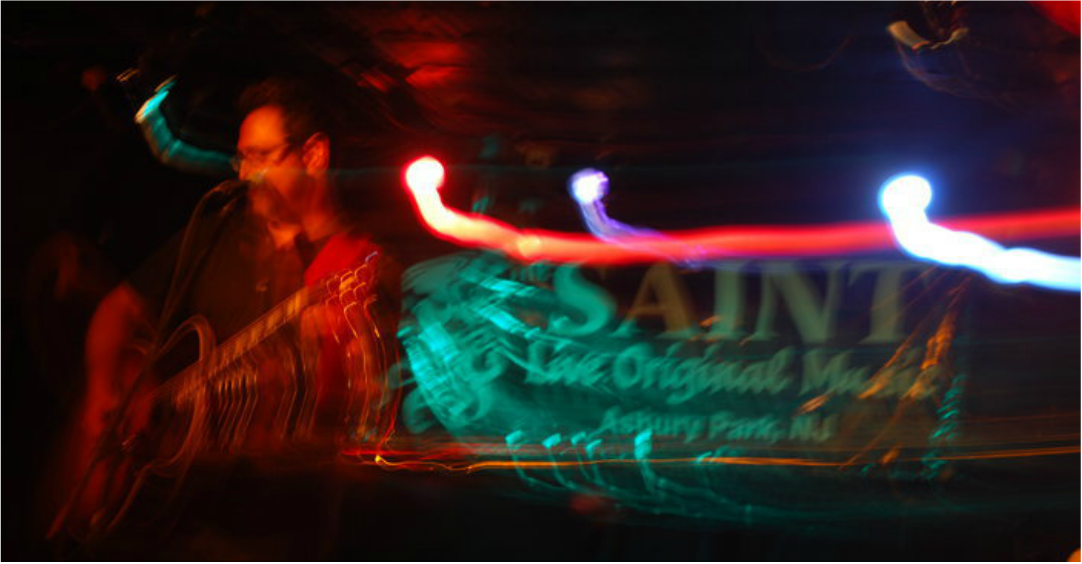 ---
---
Here is a song that I quickly recorded and put up on Youtube. Please share. The holidays are not always the easiest time for those who feel alone, disenfranchised, who have had a loss or are suffering from depression. Reach out. Be good to each other. Best -m
New Press - The Aquarian Weekly
I am featured as one of the Class of 2013 Unsigned Bands in The Aquarian Weekly. This is beyond cool. If you are from the thriving fertile musical grounds of NJ then you pretty much grow up reading the Aquarian Weekly (and the EC Rocker). Beyond grateful to Amanda Ferrante Batista for writing the article.
http://www.theaquarian.com/2013/02/06/no-label-required-the-unsigned-bands-class-of-2013/
Michael Glazier
by Amanda Ferrante Batista
He's a guy with his guitar—bringing Katy Perry's "Firework" and Madonna's "Get Into The Groove" to tavern and coffee house performances.
Michael Glazier
, 46, is a singer-songwriter from Basking Ridge, NJ. The primarily self-taught musician is immersed in sound all day. His day job as an audio engineer working in television has given him the unique opportunity to mix for acts performing on ABC's
The View
, where he made his own television debut during the
Backstage Talent Show
. Glazier's repertoire is all about the impact of pure sound.
"Since I deal with technology all day, I tend to like the raw organic nature of a voice and an acoustic guitar—just wire, wood, a microphone and some stories," he says. Influenced by a plethora of acts, including U2, The Police, INXS, Joe Jackson, Soundgarden and Nine Inch Nails, Glazier often draws inspiration to write lyrics for his own songs by tapping emotion from relationships, family and how we relate to one another.
Catch Michael Glazier frequently at The National Underground in New York City, a club owned by Gavin DeGraw and his brother, Joey. For more information and music, visit michaelglazier.com.
Feel free to email me at
michael@michaelglazier.com
and let me know if there are any places you think I should try to play this fall or songs that you would like to hear me cover or anything thing else you want to share. I would love to get the pics that you take at my shows so send them along.
Thanks for all of the support! - Michael
Bio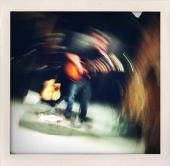 Welcome back to me. We all take a lot of twists and turns. Mine have taken me away from the music that I love, all the while it has been just within reach if I just opened up my heart, voice, ears, and hands and let it come flowing out. I have been an audio engineer/producer making records, doing live sound, and broadcast television for quite some time now. I have had the opportunity to sit across the console (and behind the console) with/from so many talented artists, writers, producers and dreamers. I thank them all for their passion. Working in television, especially in news, at ABC, CNN, and MSNBC has given me a unique perspective on some of the amazing and the horrifying events of the last decade or so. I came from a musical family, my grandfather having been in Vaudeville and my grandmother teaching voice and piano in her home. But the music skipped a generation and there was not a lot of music that the kids didn't bring in the house growing up. Every few years I have resurfaced with a musical project such as the Grungy Bunnies (my college band), Swill, OverC's(a very brief stint on guitar but we did open for Guster in Boston) and as a singer/songwriter where I was able to play quite a few gigs and was nominated for some Asbury Park Music awards. In November of 2010 after returning to playing for just a few short months I had my national television debut playing an original song on ABC television's The View as part of the Back Stage Talent Show. And now if my hands and voice can just keep up with my heart...thanks for stopping by and welcome back to me.
facebook
reverbnation
myspace
twitter
for info bookings and info contact:
michael.glazier@gmail.com
The Bitter End
Here is a clip that Greg Thompson shot with his fancy phone at The Bitter End, NYC. Now I can say that I have been recorded by a Grammy award winning engineer.
Virago Baking Co. Lansdale, PA
Here is an edited Montage of my night at Virago Baking Company that they put together and posted on YouTube. The place is run by the sweetest mother/daughter team with even sweeter confections (many of them gluten free and Vegan). As a bonus after my night there they sent me home with a box of baked goods!
Recently Played Venues:

Bar Cilento, Stirling, NJ
​The Alchemist and Barrister, Princeton, NJ
​A Taste Of Hope Tasting Fundraiser benefitting Attitudes In Reverse 2016- Forrestal Marriott Princeton, NJ
Tumulty's, New Brunswick, NJ
​Ecoffea Coffee Producers Watchung, NJ
Sounds Around Town 2014 and 2016 Bernardsville, NJ
The Bitter End - NYC, NY
The National Underground - NYC, NY
Gizzi's Cafe - NYC, NY
UC Lounge - NYC, NY
The Coffee Shoppe - Beacon, NY
Thomas Sweet Cafe - Skillman, NJ
The Saint - Asbury Park, NJ
Hailey's Harp and Pub, Metuchen NJ
Brewed Awakening Coffeehouse, Metuchen NJ
What's The Scoop, Metuchen NJ
The Rocky Hill Inn and Tavern, Rocky Hill, NJ
Green Planet Coffee Co - Point Pleasant Beach, NJ
Espresso Joe's - Keyport, NJ
Van Gogh's Ear Cafe - Union, NJ
Coffee.COMedy - Sea Isle City, NJ
It's A Grind - Plainsboro, NJ
Jersey Java and Tea - Haddonfield, NJ
House of Coffee - Peddler's Village, LaHaska, PA
MilkBoy Acoustic Cafe - Bryn Mawr, PA
Virago Baking Company, Lansdale, PA
NAMI Mercer Walk and Concert May 2010 - Washington's Crossing State Park, NJ
NAMI Mercer Walk and Concert presented by Attitudes in Reverse May 21st, 2011 - Rider University, NJ Featuring Marshall Crenshaw, and Amy Kuney